SA Mayor Opposes Texas Privacy Act SB6 (AKA Bathroom Bill)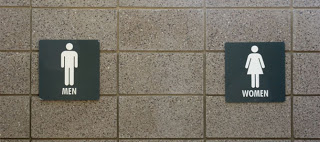 If you are following the National and Texas laws on who gets to use which public bathrooms, then you are fully aware that the Texas Privacy Act SB6 aka the bathroom bill, has become quite 'controversial' because those that oppose the bill say it discriminates against the transgender. It is hard to follow this train of thought since it is just common sense that there is a threat allowing men in women's bathrooms, making girls vulnerable.
The Texas Senate began a public hearing on the proposed legislation on Tuesday, March 7 and people were still giving testimony at 3:00 am Wednesday morning. Senator Lois Kolkhorst is the primary author with 16 other Republicans co-sponsoring the bill. In essence, Senate Bill 6 relates to regulations and policies for those entering or using a bathroom, changing facility or locker room in schools, universities or government buildings. The bill requires persons that self-identify as transgender to use multi-stall bathrooms that match their 'biological sex' in those facilities.
Needless to say, instead of taking precautions against the risks of 'mixed' use in school and university bathrooms, cities such as San Antonio have taken the low road in protecting the local economy and not the students or its residents. Council woman Rebecca Viagran from District 3 testified in opposition to SB6 in behalf of the mayor, city council and the city of San Antonio. San Antonians should be mystified that Mayor Ivy Taylor would go along with opposing SB6 since she voted against the San Antonio Non Discrimination Ordinance in 2013 giving her the edge with Christian voters. Perhaps she forgets she is campaigning to be reelected and has attracted worthy opponents in the May 6 election.
Council woman Viagran stated in her testimony that, "San Antonio is the top choice destination in the state. One of the hallmarks of the San Antonio experience is that people feel at home in San Antonio. We are a warm and welcoming city, a diverse city. And for these reasons SB6 is in direct conflict with who we are as a city. Even with possible amendments this bill will be perceived by millions across the country and in Texas as discriminatory and does not reflect the values in San Antonio."
She then went into an economical tirade claiming that basically no one will want to have a business in San Antonio and that tourism would suffer. If SB6 passes, the economy in San Antonio will probably not show any significant decline, because it is true that San Antonio has a near perfect climate and its residents are warm and welcoming. This has nothing to do with anything the city council has done, it is the people in San Antonio that make San Antonio a friendly place to visit and live. Seriously, Viagran verbalized her doom and gloom after she had one minute prior testified that San Antonio is the number 1 tourist choice in the state of Texas.
According to North Carolina's Lt. Governor, Dan Forest, the economy has basically not been affected in his state after passing HB2, the Charlotte bathroom bill. The liberal media Politifact confirmed what Lt Gov Forest said about the economy in his state.
Council woman Viagran also stated that she chairs the city council's Public Safety Committee and presented a letter from Police Chief William McManus stating that there were no reported incidents in public restrooms that SB6 seeks to prevent.
Because I worked for the city of San Antonio years ago, I'm curious as to how the city is presently handling the 'incidents', if any, in the public restrooms at Brackenridge Park, and the parks along mission parkway, and Eisenhower Park, unless these parks have been 'cleaned up'.
Democratic Senator Judith Zaffirini asked Council woman Viagran if she had noticed all those from San Antonio were testifying For SB6 and if she knew what the universities thought of SB6 and her response was that she did not know. She also could not answer if the SPURS were against the bill, other than they had favored the NDO. SB6 was voted out of committee and will go to the full Senate.