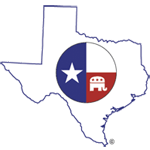 Restore
Renew
Reunite
Issues

You are here

2012 State Republican Party Platform

'Taking Back our Country' was the theme of our Texas State Convention and the delegates certainly indicated that that is exactly what we plan to do in November. The convention has come and gone and so much happened that my head is spinning and my feet are still hurting. There is so much to share concerning the convention so I will do it in several articles. We are now beginning to plan for the National Convention that is scheduled for August 27 – 31 in Tampa Bay, Florida. Read more »

The Preamble of the new 2012 State Republican Party Platform, just passed Saturday in Ft. Worth, is below. Powerful. Please read slowly for full impact.

+++

PREAMBLE

We STILL hold these truths to be self-evident, that all men are created equal, that they are endowed by their Creator with certain unalienable Rights, that among these are Life, Liberty and the Pursuit of Happiness.

Once again, Texas Republicans show leadership on the issue of immigration reform. Friday night, in Fort Worth, Texas, the Republican Party of Texas (RPT) took a historic step toward finding solutions for our nation's broken immigration policies. Since Monday, members of the Platform Committee heard testimony from a wide variety of people on the issues of border security and immigration reform. Most nights working until all who wanted to speak were able to do so. The result is a new plank in the platform of the party called "The Texas Solution".

Read more »

See Also: Republican Party of Texas Adopts a Platform Including Guest Worker Program for Immigrants

Update:  Letter from IRCOT

A Texas Solution for a Texas problem has been passed by the Republican Party of Texas Platform Committee and will be voted on the floor in front of the full committee later today. The current 2012 draft is the work of a week of meetings with the subcommittees and the full committee. For the first time in memory, a coalition was formed between members of groups such as the Minutemen and IRCOT (NOTE: see letter from IRCOT below) and those seeking a legal status. All sides agreed that a temporary worker program is the only workable solution.