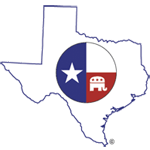 Restore
Renew
Reunite
Issues

You are here

ammunition shortage

If the government can't get enough support from lawmakers to ban guns, ammunition control is the next best avenue for accomplishing the mission.

Once this primary Lead Smelter closes in December, entirely domestic manufacture of conventional ammunition, from raw ore to finished cartridge, will be

Much has been said about the shortage of ammunition. Rumors (and some verified facts) have been abundant about DHS and other federal agencies stockpiling ammo. During the NRA Annual Meeting held in Houston earlier this month, I talked to several industry insiders to try to information about what is happening to our ammo. One such insider is Roy Huntington, publisher of the Firearms Marketing Group's (FMG) gun magazines like American Handgunner.

Roy told me, and I confirmed this with several ammo manufacturers, that the reason there is a shortfall of ammunition is because of one thing - consumer binge purchasing. Yes, it seems we are hoarding ammunition and buying it faster than companies can make it.