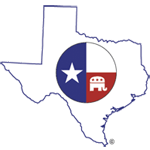 Restore
Renew
Reunite
Issues

You are here

Barney Frank

If you like this article, become a fan of TYGRRRR EXPRESS on Facebook.

For the last two years, President Barack Obama has behaved like a toddler regarding his predecessor. He inherited a mess, everything was his predecessor's fault, and it will take him forever to clean up the mess that was left for him. Read more »

Yes we hope!

Change we can!

Blah blah blah!

Smoke a bowl!

Sorry, I was just doing my impersonation of young California voters, the only ones not taking part in the 2010 election in a rational sensible manner. Read more »

Will longtime liberal veteran Barney Frank be saying good-bye to his 30-year gig in Washington? A seat once thought to be safe now runs the risk of being overthrown by Republican Sean Bielat.

Read more »

*This was originally posted on The Tygrrrr Express on October 21st.

Today I am driving from my home in Los Angeles to a lunchtime Tea Party rally in San Diego followed by a dinnertime rally in Yuma, Arizona.

In the last couple days I have covered Senatorial and Gubernatorial candidates. Today is dedicated to the House of Representatives. Read more »

In an announcement on the Huffington Post Congressmen Ron Paul (R-TX) and Barney Frank (D-MA) called on congress to make drastic cuts in Military Spending. The Representatives argue that the $693 billion Pentagon budget is bloated and if cuts are not made the spending will result in "substantial damage to the economy and dramatically reduce our quality of life."