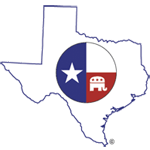 Restore
Renew
Reunite
Issues

You are here

Budget Cuts

Outrage is growing over news that Obama's military cuts are going to impact our own homeland security by forcing the Air Force to close a vital air defense system along the ENTIRE southern border of the United States from Florida to California. Word is spreading like a wildfire on the internet, and there is even a White House Petition to keep the Defense System.

Read more »

updates:

 

Call your Congressmen and Senators immediately and demand that the recent budget cuts do not affect the security of America's borders. The Federal Government wastes billions of dollars on things they should not even be involved in, but securing our country's borders is one of the jobs that the federal government is actually supposed to do! Read more »

RPT - In the month of June, the primary focus of the RPT's efforts was on the special session. Of prime importance to the RPT was the completion of congressional redistricting, passage of the sanctuary cities bill, completion of a budget without raising taxes, school finance reform, and preserving the rainy day fund. Read more »

Irresponsible Democrats in the last Congress failed one of their primary Constitutional duties. Now the Democrats sit back with egg on their faces, being dubbed the "PARTY of NO budget" after failing to write a budget for the current fiscal year, which began in October, 2010, even though they controlled the US House, US Senate and White House. Instead, they chose to shirk that responsibility and punt to the new Republican controlled House. Now Senate Democrats are poised to shut down the federal government.  Why?  Because the House of Representatives, which is now under the Republican leadership of John Boehner and the brilliance of Paul Ryan, is about to do what the previous Congress wouldn't do: Cut current spending and propose and PASS a real budget.

Just start talking about cutting the budget and Texas Democrats come simply unglued. And that was exactly what happed at the Harris County Democratic Party's planned "Day of Outrage" that drew a small number of supporters and nearly an equal counter demostration from Conservative activists. The event was attended by 200-400 teachers, union workers and immigrant rights advocates. Counter protesters numbers about 150-250 and were organized by Janet Thomas, Catherine Engelbrecht of King Street Patriots and several Tea Party activists groups.