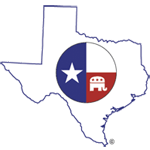 Restore
Renew
Reunite
Issues

You are here

California elections

Here are some quick thoughts that popped in my mind on the recent elections. Yes, the GOP did well overall and yes, the GOP missed opportunities in Colorado and Nevada. Yes, we have heard the Monday morning quarterbacks lament our weak candidates in states like Nevada and Delaware. Read more »

California and Nevada were ours for the taking. We began to lose momentum and it was excruciating watching so much time, money and resources slowly fade away.

Of course the GOP destroyed the Democrats, but for the sake of the party and our 2012 prospects we must be introspective.

The reports of the death of conservatism have been greatly exaggerated. 
I voted for Gov. Rick Perry today without any hesitation. I must admit that I thought my 2006 vote for Perry would be my last. The guy just keeps on going, much to the chagrin of the Texas Monthly crowd. That actually makes me like him more. Whoever convinced Bill White to run this year is probably sharing a drink with KBH's political consultants. 
Read more »

Today is the last full day before voting starts tomorrow for the 2010 Elections.

The only thing I have done today is updated my endorsement lists of Senators, Governors, House races, and local races. If I have left ANYBODY out, please let me know and give me a reason to add that candidate.