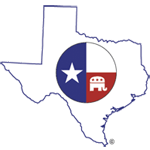 Restore
Renew
Reunite
Issues

You are here

Cap and trade

Conservative documentary producer Ann Mcelhinney participated in a panel discussion titled How Big Agriculture and Environmentalists Conspire to Rip Off American Taxpayers at CPAC 2011 on Friday.

McElhinney, a self-described "recovering European," participated in the discussion to communicate a very, very simple message."  She said that we should beware of "stealth taxes" masquerading

After the National Journal's Charlie Cook predicted a GOP takeover of the House this November, House Dems have been scrambling to their respective districts to shore up votes. The House will recess on July 30, a week earlier than usual according to the Wall Street Journal.