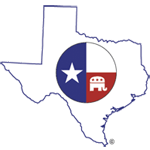 Restore
Renew
Reunite
Issues

You are here

DREAM Act

The purpose of the Development, Relief and Education of Alien Minors Act, also called the DREAM Act, is to help those individuals who meet certain requirements, have an opportunity to enlist in the military or go to college and have a path to citizenship which they otherwise would not have without this legislation.

VOCES Action and King Street Live teamed up last night to introduce a panel of immigration experts to discuss immigration reform and border security. The event was moderated by VOCES Action National Director and TexasGOPVote blogger Adryana Boyne and panelists included TexasGOPVote blogger and US Border Watch volunteer Bob Price, TexasGOPVote blogger and immigration attorney Linda Vega, former Texas Supreme Court Justice David Medina, founder of Cross Culture Communications Edward Retta, and

Last week, the Texas Federation of Republican Women (TFRW) took another bold step showing that the Texas Republicans want to lead the way on reasonable and sensible immigration reform laws. The time has come for our nation to address this problem and to do so in a way that respects the rule of law and addresses immigration as a means of economic growth and prosperity for our state and nation. The resolution, overwhelmingly passed by the members of the TFRW board, calls for implementation of a guest worker program similar in nature to "The Texas Solution" platform of the Republican Party of Texas. Read more »

As our country has become faced with more and more labor shortages in the agriculture, construction and hospitality industries, will the DREAMers step up and provide the necessary labor? I know... Some of you are saying, "What labor shortage?" With the high unemployment rates, how could we possibly have a labor shortage? But the truth is, we do. Read more »

This online debate between Shirley Spellerberg and Norman Adams is a continuation from Feb. 9th.

In the Florida Debate, the topic of the DREAM Act resurfaced as Mitt Romney and Newt Gingrich said they could support a version of the DREAM Act providing a fast-track citizenship path for those who enter the U.S. military. The original version of the DREAM Act allowed for a pathway to citizenship for children of illegal immigrants who had lived in the U.S. for many years and enrolled in college or signed up for the U.S. military. Read more »

This post is one side of an ONLINE DEBATE between Norman Adams and Shirley Spellerberg.

Shirley, 

Times certainly have changed. Prior to 1923, when our ancestors came to America, we had no quotas! If our ancestors had been faced with America's current immigration laws and quotas, we would likely not be Americans. Thank God our ancestors managed to get to the "land of the free" before our immigration laws were screwed up. Read more »

Many Americans in the United States are asking what could be a good ticket for the presidential nomination. The candidates in the Republican Party have been on the race for several months, some for several years. One thing that most Americans are in agreement with is that President Barack Obama and Vice President Biden need to go. They cannot continue for another four more years. We need to fix the economy; this can only grow when Americans are working. We need to have an energy plan that would maximize energy production from all sources—We need to repeal Obamacare but have instead a find replacement healthcare at low cost and where competition is feasible,

This post is one side of an ONLINE DEBATE between Norman Adams and Shirley Spellerberg.

My good friend Shirley Spellerberg has a problem with the two most likely presumptive GOP nominees for President. She is upset that both Newt Gingrich and Mitt Romney have admitted that they would approve of a modified DREAM act that "focused on military service."

For Shirley, that is tantamount to "amnesty" and dangerous to national security because she believes that it could allow jihadists to infiltrate our military and commit massacres similar to that perpetrated at Fort Hood.

But, Shirley what about the "rule of law?" I ask this question because current law already allows expedited naturalization through military service.