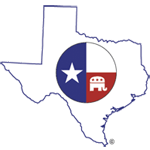 Restore
Renew
Reunite
Issues

You are here

Drug Violence

The Texas Department of Public Safety has issued a public warning. Drug Cartels are recruiting Texas kids to join their violent gangs and to traffic drugs and even be beaten to death.

Fox News posted up this story today. The story was originally reported on MyFoxHouston.

Children have been found beaten to death by these Drug Cartels. This past year, in JUST ONE TEXAS COUNTY, 25 Texas Kids were arrested for drug trafficking. Just last month, 2 Texas teens were kidnapped, beaten and ransomed.