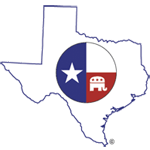 Restore
Renew
Reunite
Issues

You are here

Fourteenth Amendment

Author's Note: President Barack Hussein Obama has been running an administration that is lawless at best. Today begins a series of articles about "A Lawless Presidency". This series will illustrate a long chain of behavior by the President and his administration that clearly illustrates that they believe they are above the law or will just make it up as they go with a deliberate intention of creating a socialist nation and economy. The purpose of this series it to help create an informed electorate motivated to remove this lawless President and create a Republican majority in the Senate in November's election and restore our Republic to a government that respects the Constitution and the rule of law. Read more »

Voting participation in the U.S. is a call for members of society to be engaged and active in their community. Through voting we maintain the structure of American society and our institution of government. And it is through voting, then, that we structure our manifestation of participation and responsibilities for our society and the American political system. It is a right that is specifically granted, by the way of the 14th and 19th Amendment, to all Americans. However, possessing the right does not necessarily mean that people partake in the opportunity.