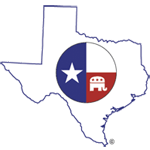 Restore
Renew
Reunite
Issues

You are here

GE

What is with Obama supporters and the loving communist China form of the government? GE President Jeffrey Immelt, like New York Times Tom Friedman and former SEIU leader Andy Stern before him, noted that Chinese government, "actually works, state run Communism may not be your cup of team, but their government works." Okay, I made the case recently that the Democratic Party has evolved into our Socialist party, and when Immelt talks of how the Chinese communism system works, it merely reinforces my point that the left really has no problems with authoritarian governments. Read more »

A single California windmill farm is whacking about 70 Golden Eagles per year, according to the L.A. Times. Under the endangered species laws, these killings are punishable by fines of $250,000.00 each and prison terms of up to two years each.

It has been discovered that massive budget-busting subsidies to windmill farms are also subsidizing the killing of endangered species. Read more »

During Obama's jobs speech tonight, Obama outlined his American Jobs Act. There were many things he said that were just silly and the math does not add up.

 

1) American Jobs Act is NOT paid for and will use Debt Spending - Fuzzy Math

Obama said that the American Jobs Act will be fully paid for without creating any debt because Obama will cut money from other Government Programs and use that money to pay for the Jobs Act.

A friend sent me an email wondering how Keith Olbermann can carry on with his hysterics at MSNBC. This was my best guess

I have given considerable thought to this question of why Keith Olbermann endures. I regularly poke a few channels up on commercials to get a look at what's happening at the MSNBC circus. I always tell conservatives who insist that liberals are intentionally lying, not to underestimate the power of some basic assumptions to drive one to conclusions that are outrageous or near incomprehensible to many of us. Olbermann is the worst and most shrill example, and I have seen him edit video to highlight ideas amenable to his point and neglect parts that are not.