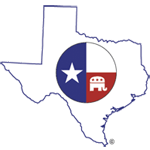 Restore
Renew
Reunite
Issues

You are here

Huffington Post

The Huffington Post recently published "11 Lies About the Federal Reserve." These alleged lies are being told by Fed skeptics like me. HuffPo rushes to the aid of the Fed, with a column by a young fan of Paul Krugman. So much for "question authority." It really is "shut up and obey" now. Read more »

Earlier this summer, the Republican Party of Texas took a bold step in leadership on the issue of immigration reform with the adoption of what has become known as "The Texas Solution". One of the key planks of The Texas Solution is an effective guest worker program which will help businesses in finding legal workers for their employment needs. Yesterday, in Tampa, Florida, the platform committee of the Republican National Convention followed Texas' lead and included a guest worker program in the platform document to be approved by the convention body next week. Read more »

After the article I wrote last week about racism in Jasper, TX, I have received calls from residents of Jasper who say that AOL/Huffington Post called them regarding allegations that the Police Chief, Rodney Pearson, was being discriminated against because he is black. Talk about Race Baiting! The media does not care about the several white people who have filed lawsuits because they were discriminated against by the Police Chief and the City. They don't care about that.

I recently caught up with Brandon Darby in Silsbee, Texas. The former prominent Leftie community organizer turned hero and patriot was working on bringing attention to what has been dubbed the Silsbee Rape Case. I took this opportunity to ask him about the stir he's been creating and the stir his friend, Andrew Breitbart, has been creating with the whole Huffington Post/AOL ordeal. I really want the reader to understand how the leftist media works and how they can fight it here in Texas using the Breitbart Model that Brandon Darby explains to us.