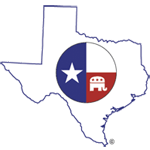 Restore
Renew
Reunite
Issues

You are here

Jeb Bush

Fellow TexasGOPVote blogger Tom Donelson recently wrote about some of the CPAC 2013 speakers who stand out as possible 2016 Presidential contenders, listing Marco Rubio, Bobby Jindal and Rand Paul.

I respectfully add to that list Ted Cruz, Allen West, Governors Scott Walker and Jeb Bush, and a long shot but very popular person, Dr. Ben Carson of Prayer Breakfast fame.

CPAC also featured Texas Governor Rick Perry, whose presence seemed to signal interest in running for President, although he has frequently told audiences

Matthew Dowd said on ABC's This Week that attendees at the 2013 CPAC conference last week in Washington were "like a bunch of dinosaurs." CPAC reminds him of "you know, 'Land Before Time' and (is)…. like going to a Flintstones episode." He sounded more like a mindless Tina Fey wannabe than a thoughtful Republican by saving a special jab for Governor Sarah Palin, whom he compared with the Kardashians. While I proudly have never watched any reality television show, I am pretty sure that the wholesome-family-life-in-Alaska Palin reality show was not in the same universe with whatever shallow drivel constituted entertainment on the Kardashians' messy-life-on-display show. Read more »

Jonah Goldberg recently made the observation that for many liberals, the best conservative role models are dead conservatives. As Goldberg noticed that many liberal ideal conservatives, "always exited yesterday." Jeb Bush's recent statement on "Reagan not being able to get elected in today's GOP" was not, as Goldberg notice, not one of Bush's better moment. Goldberg wrote, "Former Florida Governor Jeb Bush reignited the topic by lamenting how Reagan couldn't be nominated today because the GOP has become too rigid and ideological for even the Gipper. I think Jeb Bush is one of the best conservative politicians

Florida had their second Hispanic Leadership Network Conference in Miami, Florida Jan. 26-27. Gov. Jeb Bush of Florida spoke to VOCES Action and TexasGOPVote.com regarding the importance of the Latino Vote. I have met Gov. Bush, his wife, and sons on many occasions. Gov. Read more »

Utah Republicans have put together a compromise plan worth conservatives to examine. Utah is hardly a bastion of liberalism but they have combined a plan that allows law abiding illegals to stay in the state while allowing background checks on people arrested of serious misdemeanors and felonies. In addition, illegals in Utah before May must pay a fine in order to stay, and the Mormon Church supported the law.