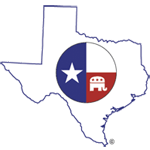 Restore
Renew
Reunite
Issues

You are here

John F. Kennedy

Jonah Goldberg recently made the observation that for many liberals, the best conservative role models are dead conservatives. As Goldberg noticed that many liberal ideal conservatives, "always exited yesterday." Jeb Bush's recent statement on "Reagan not being able to get elected in today's GOP" was not, as Goldberg notice, not one of Bush's better moment. Goldberg wrote, "Former Florida Governor Jeb Bush reignited the topic by lamenting how Reagan couldn't be nominated today because the GOP has become too rigid and ideological for even the Gipper. I think Jeb Bush is one of the best conservative politicians

New, shocking details released this week about JFK pimping out interns gives a whole new meaning to the phrase "ask not what your country can do for you, ask what you can do for your country."

I remember well over a decade ago learning about John F. Kennedy in a Lumberton, TX High School government class. He was a popular president so I thought I was going to learn about all the awesome things he did. I found out that he is really only popular because he was tragically killed. As a president, he does not stand out as one of the best. He was not a bad president, I suppose, and he did do some positive things, but he really didn't do much of anything compared to other accomplishments of past Presidents. The Cuban Missile Crisis was successful, but he also failed in implementing the Bay of Pigs.

In the process of gaining our rightful place we must not be guilty of wrongful deeds. Let us not seek to satisfy our thirst for freedom by drinking from the cup of bitterness and hatred. - Martin Luther King, Jr. taken from 'I Have a Dream' speech

I visited the newly installed Martin Luther King Memorial in Washington, D.C. just a few days after it opened on August 30, 2011. Approaching the MLK Memorial entrance, I knew it was going to be impressive.