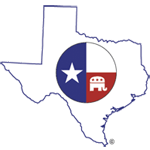 Restore
Renew
Reunite
Issues

You are here

Manchester United

GM Transfers American Taxpayer $559 Million to bailout a Soccer Team

Disgusting. In order to put the Chevrolet logo on the front of the red jerseys of the English soccer team, Manchester United, General Motors will pay over half a BiLLION dollars. Keep in mind that GM still owes American taxpayers $42 Billions dollars. Manchester United fans have already pledged to boycott any sponsor of their team so this has to be one the stupidest ways of wasting American taxpayer dollars in history. Manchester United is reported to be in debt for $1.6 billion dollars.

We are watching a Democratic political machine utterly disrespect the people's money.