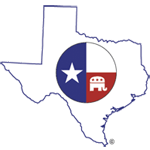 Restore
Renew
Reunite
Issues

You are here

media research center

UPDATE: The shooter had been volunteering at a community center for gay, lesbian, bisexual and transgender people (LGBT), according to the Associated Press. The Gunman is identified as Floyd Lee Corkins II and the guard is identified as Leo Johnson.

UPDATE: The Shooter was also targeting the Traditional Values Coalition, according to TVC President Andrea Lafferty who says their office address was on a paper in the gunman's pocket.

A hero guard was shot today (8/15/2012) as he stopped a gunman from entering the Family Research Council in Washington, DC. The shooting is being investigated as an act of domestic terrorism. Family Research Council is a Christian, conservative based organization. Fox News reports that witnesses say the shooter was speaking out against the Family Research Council's Pro-Life, Pro-Family agenda as he tried to enter the building.