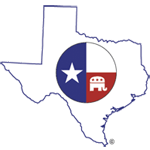 Restore
Renew
Reunite
Issues

You are here

National Security

The Obama Administration's lack of leadership on the threats from North Korea proves a pivotal point that has been recognized by political observers dating back to Thucydides: domestic politics influence foreign affairs. One of the reasons why Obama will not take a hardline stance on North Korea is because our economy is so dependent upon China. This is an inexcusable arrangement that can only be overcome if those in Washington put an end to irresponsible spending and if the Democrats quit pushing for the debt ceiling to be raised.

Construction mogul Donald Trump stood before CPAC last week and called for a de facto amnesty for the estimated 11 million illegal immigrants in this country. Trump said Republicans should block immigration reform because 100% of any new citizens created by immigration reform would be Democrats.

This is more of the typical block-everything, solve-nothing immigration policy that has left Republicans on the short side of the vote in the past two presidential elections. We have followed this path for many years now and we are no closer to solving our nation's broken immigration system now than we were then. Read more »

 

Today, I released the following statement in response to the House passage of H.R. 5827, the Sequestration Transparency Act of 2012, which requires President Obama to submit a report to Congress detailing how the Administration plans to implement the across-the-board spending cuts scheduled to be enforced in January 2013. Read more »

The race for the US Senate seat being vacated by retiring Senator Kay Bailey Hutchison has produced some very interesting candidates. People from the grassroots like Lela Pettinger to establishment Republicans like David Dewhurst. A late entry in the race has quickly moved to the top tier of candidates in the race - former NFL quarterback and Texas businessman Craig James.

I first heard James speak at the Saddle Up Texas Tea Party Straw Poll earlier this year and was intrigued by what I heard.

Tuesday I introduced H.R. 3811, the Keystone for A Secure Tomorrow Act (K-FAST). This legislation would allow Congress to directly and immediately approve the permit for the Keystone XL Pipeline. Congress already has the authority to act. According to CRS, "congressional action related to permitting of pipeline border crossings is a legitimate exercise of Congress's authority to regulate foreign commerce." In fact, in 1973, Congress took similar action and passed the Trans-Alaska Pipeline Authorization Act in order to build the Trans-Alaska Pipeline. Read more »

Today, I delivered an address at the Hudson Institute. In light of the pending recommendations of the Deficit Reduction "Super Committee," I argued that defense strategy should drive defense spending, not the other way around.

The following are excerpts from the speech, as prepared for delivery.

You can also watch the speech live here.

"The questions before us are stark but simple: What are the threats to America's peace and prosperity

Recently, I had the opportunity to sit down with Congressional District 25 Republican candidate and former Mayor of Highland Village, Texas, Dianne Costa. This is the third of five parts of this interview. This segment focuses on Mayor Costa's views on National Security and issues related to Border Security. Read more »

"When you set the bar low, you jump low," said US Rep. and retired Army Lt. Col. Allen West (R-FL) quoting one of his jump instructors from his early Army training.  That is exactly what we have been doing in the House of Representatives when it comes to reducing the run away deficit spending habits of Barack Obama and Senate Democrats.  Rep. West made this comment in a speech to Dallas County GOP activists recently at Sammy's Bar-B-Que in the shadows of the Federal Reserve Bank of Dallas.

West began his remarks with comments about our run away spending stating that during the month of February, the shortest month of the year, we ran up a $223B deficit. 47% of our $12,000,000,000,000 ($12T) is owned by foreign governments.

I don't hunt myself; didn't even when I was healthy. But this makes me feel all warm and fuzzy. Although there are more people, there may not be as many shotguns per capita in Texas: they don't fit under a vest or jacket.

In WWII, Japan's highest ranking naval officer was Isoroku Yamamoto. Although he was Japanese, and his loyalties were unquestionably with The Empire, he studied for many years in America, graduating from Harvard University.

In an announcement on the Huffington Post Congressmen Ron Paul (R-TX) and Barney Frank (D-MA) called on congress to make drastic cuts in Military Spending. The Representatives argue that the $693 billion Pentagon budget is bloated and if cuts are not made the spending will result in "substantial damage to the economy and dramatically reduce our quality of life."