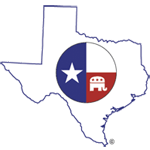 Restore
Renew
Reunite
Issues

You are here

Nelson Mandela

South African leader Nelson Mandela said that, "It always seems impossible, until it is done." Mandela rightly envisioned the statement to mean freedom regardless of race, an ideal entirely supported by Americans, but the United Nations' use of the statement during the meeting in Durban, South Africa is not supportable.

When Mandela's statement is applied to the UN's legally binding greenhouse gas emission targets, which are either laughably ridiculous or absolutely insane, every American should take care lest the UN's impossible dream be allowed to destroy our national sovereignty.

The 1997 Kyoto Protocol set legally binding limits on greenhouse gas emissions at seven percent below 1990 levels by 2012, but no country has been able to meet that goal because it would have devastated their economies.