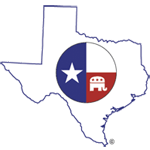 Restore
Renew
Reunite
Issues

You are here

Pentagon

Whether or not Chuck Hagel is confirmed as our next defense secretary, his nomination has already done serious damage to U.S. credibility on Iran, thereby emboldening the most dangerous regime in the Middle East. To limit the damage, President Obama should choose someone else to lead the Pentagon. Read more »

Today I sent a letter to Chief of Naval Operations Admiral Jonathan Greenert requesting more information after it was reported that a Russian nuclear-powered attack submarine recently traveled undetected in the Gulf of Mexico.

A similar incident occurred earlier in the Obama Administration when two Russian nuclear-powered attack submarines were reported patrolling off the East Coast of the United States. Read more »

Today, I issued the following statement in response to the Department of Defense's announcement of a new $171 million contract with the Russian state-controlled arms export firm Rosoboronexport, who continues to arm the Assad regime in Syria. Read more »

Ten years ago a foreign enemy attacked us on our own soil. On that fateful day in September, thousands of innocent Americans lost their lives.

As we reflect on the ten year anniversary, we can recall what it felt like to watch the horrific events of that day unfold. Read more »

September 11, 2001 was one of those days that is seared in everyone's memory. Like you, I remember exactly where I was that morning. My mother (one of my best news sources) called me to tell me that someone had flown into one of the World Trade Center buildings. My immediate thought was a weather related issue. I was stunned when I turned on the television in my office and discovered a burning tower smoking before a stark, clear sky.

In an announcement on the Huffington Post Congressmen Ron Paul (R-TX) and Barney Frank (D-MA) called on congress to make drastic cuts in Military Spending. The Representatives argue that the $693 billion Pentagon budget is bloated and if cuts are not made the spending will result in "substantial damage to the economy and dramatically reduce our quality of life."