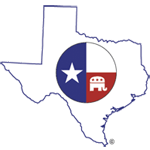 Restore
Renew
Reunite
Issues

You are here

Rosario Marin

Honorable Rosario Marin, 41st Treasurer of the United States, Gives Keynote Address at Texas College Republicans 2012 Convention

Most college Republicans are voting for their first or second time in a presidential election. They represent the present and future of our country. During the election season, the Texas College Republicans (TCR) focuses on developing a "mass based youth effort" directed toward electing Republican candidates. Read more »

The Texas College Republicans held their 2012 Convention on March 24, 2012, in the legislative chamber of the Texas House of Representatives. TexasGOPVote sponsored the Honorable Rosario Marin who served as the 41st Treasurer of the United States under George W. Bush. State Liaison for the University of Texas College Republicans Saul Mendoza describes the Convention below.

Whoever said that the Republican Party ignores Hispanics has obviously lied. Saturday, March 24, 2012, the Texas College Republicans hosted their annual convention at the State Capitol in the House Chamber. This convention was a big shift from what we had seen in previous years as we saw a huge "Latin flavor" to spice up the weekend. It was clearly evident on Friday night when we had the Hon. Dianne Costa, candidate for Congress for TX Congressional District 25 sponsoring our welcome reception. Mayor Costa spoke about how she is running just like any other candidate, putting her record and achievements over the racial labels used in society.