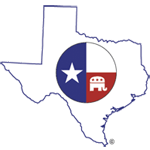 Restore
Renew
Reunite
Issues

You are here

Sunset Commission

Input Needed to Determine which Texas Government Programs to Kill

Ronald Reagan once said that the closest thing to immortality is a Federal Government Program, but NOT in Texas!

The following is a letter from Texas Senate Republican Caucus Chairman Robert Nichols.

Nichols is a member of the Sunset Commission. He explains the Sunset Commission (they kill government agencies) and he asks for input from fellow Texans. In January the Commission will start to meet regarding the future of 24 Texas Government agencies.