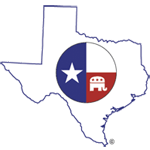 Restore
Renew
Reunite
Issues

You are here

Susan Rice

The Congressional Committee hearings on Benghazi yesterday were some of the most riveting since the Reagan era. There was testimony from personnel intimate with the details—who knew those who were killed on a first name basis – who had been in or were in Libya during the attacks—and who came to tell the truth. As one witness put it, "In February 1991, I swore to uphold and defend the Constitution of the United States. I am here today to honor that oath." (Full opening statement of Gregory Hicks here.) Here are some highlights if you missed it. Read more »

Iranium (Full Movie) - Walid Shoebat.com - Documenting the Islamic ideology ...

The Middle East is a powder keg waiting to explode. The Egyptian President, Hosni Mubarak has been replaced by a powerful voice Yusuf Al-Qaradawi, a cleric associated with the Muslim Brotherhood.