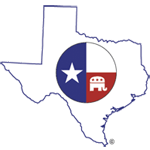 Restore
Renew
Reunite
Issues

You are here

Terry Branstad

And these are the people who want to "spread democracy" around the world.

"People are going to look at who comes in second and who comes in third," Governor Terry Branstad told Politico. "If [Mitt] Romney comes in a strong second, it definitely helps him going into New Hampshire and the other states."

Has Ron Paul broken any rules? Has he cheated? No one even pretends he has. Yet his victory, which the Establishment now seems to expect, is still suspect. Read more »

Adryana Boyne is on the scene in Ames, Iowa. In the quick interview below, she asks Presidential Candidate Rick Santorum what makes him different than the other presidential candidates.