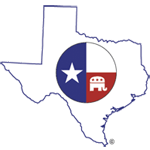 Restore
Renew
Reunite
Issues

You are here

Texas Budget

The following article was sent in by Joshua McDaniel. McDaniel is a senior economics major from the University of North Texas and is serving as Chairman of the UNT College Republicans.

One of the biggest controversies of 2012 was the vast budget cuts in education spending in Wisconsin by Governor Scott Walker and the newly-elected cast of Republicans in the State Legislature. As the nation witnessed swarms of school teachers and their students storming the state capital, Governor Walker didn't flinch.

Medicaid currently takes up about a third of Texas' All-Funds budget, and we can expect it to continue growing over the years unless serious reforms are made. According to a 2010 report by Cato Institute Senior Fellow Dr. Jagadeesh Gokhale on behalf of the Texas Public Policy Foundation, even before ObamaCare was passed, Medicaid was expected to overtake 32% of the All-Funds budget by 2019, and 39.3% by 2040.