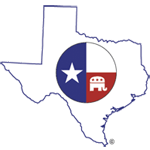 Restore
Renew
Reunite
Issues

You are here

Texas Land Commissioner

As Commissioner of the Texas General Land Office, Jerry Patterson is now responsible for oversight of one of the most distinctive landmarks in American history - The Alamo. On February 24th, 1836 Lt. Colonel William Barrett Travis was in command of a ragtag group of militia defending the Alamo and delaying the march of the armies of Mexican General Antonio López de Santa Anna. Gen. Santa Anna was on a mission to disarm the residents of Texas and strip her citizens of the rights of freedom of speech and religion previously guaranteed by the Mexican Constitution.

Recently President Obama went on an Air Force One campaign tour promoting his "energy independence" plan. Looking for photo ops the president stopped in the oil producing region of Eastern New Mexico and West Texas. He made the bold claim, "Under my administration, America is producing more oil today than at any time in the last eight years." Of course this claim conveniently forgets two facts.