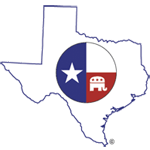 Restore
Renew
Reunite
Issues

You are here

Todd Hunter

The Texas Legislature is designed to kill legislation, not to pass it. There are countless ways in which legislation can die. Put simply: That's usually a good thing. The vast majority of the time, the government should get out of the way and let the private sector do its thing. After all, less legislation usually equals less government and less government always equals more freedom.

The flip side of that, though, is that there are times when the machine of Austin politics can kill very good legislation. Our readers know that one thing that has got to stop in Texas is the intentional misclassification of workers, sometimes called payroll fraud. It's a huge problem in the construction industry, and there are some companies that would love to go right on cheating taxpayers by avoiding payroll taxes and using the gray areas of the law to hire illegal immigrants. Read more »

Yesterday, in a move of uncharacteristic dexterity, the Texas Senate passed the TSA Anti-Groping Bill. The bill now is in the hands of our Texas House where I am confident it will be dispatched to the Governor for signing and a future court battle over Texans' right to travel without being molested and unreasonably searched. Read more »

The following interview with Texas Representative Todd Hunter is one of a series of interviews conducted by VOCES Action and TexasGOPVote with members of the Hispanic Republican Conference in the 82nd session of the Texas Legislature. Representative Hunter represents House District 32, which is in Corpus Christi area and includes Nueces, Calhoun, San Patricio, and Aransas Counties.

I had actually met Rep. Hunter about a month ago at New Braunfels Legislative Conference, and I was very pleased to see how personable he is.