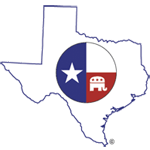 Restore
Renew
Reunite
Issues

You are here

War Against Christianity

UPDATE: Judge Says Kountze Students ALLOWED to Hold Religious Signs until Hearing. Restraining Order by Judge Steve Thomas

 

Help these Texas Students Fight for their Right to Express Their Faith!

Spread the word, join the Facebook support group: SUPPORT KOUNTZE KIDS FAITH, and call and email the Kountze ISD Administration 409-246-3352 kweldon@kountzeisd.org RALLY PLANNED @ OCT 5th HOME GAME - More details to come so check back!

A Group of Cheerleaders in Kountze, TX (a small east Texas town) are taking a stand after the Kountze Independent School District BANNED personal banners/posters with any religious reference at football games (or any other sporting events). Read more »

Eugene Volokh has been doing extensive blogging on the Volokh Conspiracy Blog about Elane Photography v. Willock.

That is where I heard about this case of a photographer being forced by the government to take pictures of an private event that violates the photographer's beliefs.

This case is about a photographer in New Mexico who did not want to take pictures of a gay marriage wedding because it violated her beliefs. This gay couple could have gone with another photographer, but they decide to go to court to force this photographer to take their money and take pictures for them at their marriage ceremony.

The Evils of ObamaCare Begin to Emerge

This past week, President Obama decided to throw down the gauntlet and challenge the Catholic Church with a set of new regulations regarding what Catholic Institutions must provide to their employees. Included in these regulations, which are part of the new ObamaCare health care law, are birth control, sterilization, abortion inducing drugs and other rules that are vigorously opposed by the Church's hierarchy. These new rules are a direct challenge to the fundamental beliefs of Catholics and are directly contrary to the Catholic faith. This is nothing short of Barack Obama declaring war on the Catholic Church and on Christianity in general. Read more »

Pledges to Stand With Community Against Unprecedented Infringement of 1st Amendment

AUSTIN – Today, the Latino National Republican Coalition of Texas joins a rising tide of Americans opposing the Obama Administration's decision to mandate the Catholic Church's compliance with procedures it views as immoral and contrary to its beliefs. "This direct attack on religious liberty was the very reason the First Amendment to the Constitution was ratified. We stand with the Catholic Church and its decision to oppose this unjust mandate.

So for one who knows the right thing to do and does not do it, it is a sin.
James 4:17

In my life time, the Catholic Church has not experienced such brutal attacks coming from the President of the United States of America. It even hurts typing that line. Never have Catholics and other Christians been so assaulted for trying to live their faith. Read more »

There's no conflict between the three legs of Reagan Conservatism, in spite of the confusion surrounding contraception and homosexual "rights" we witnessed during the New Hampshire debates. Social issues such as the right to life and traditional marriage are equally compatible with small government

2011: Tim Tebow, Quarterback for the Denver Broncos, has been greatly criticized and even mocked by NFL players and the Media/SNL for openly practicing his Christian faith.

2010: Two Muslim NFL players, Husain Abdullah and Hamza Abdullah, do not eat or drink for a month during the daylight on NFL practice and game days, and they took time out in the day to pray. Players and coaches supported their

Rick Perry came out with an ad this week pledging to end Obama's War Against Religion. This could not have come at a more perfect time. There really is a war against religion in America. The war is specifically against Christianity and not really against all religion in general. For instance, Tim Tebow is a Quarterback in the NFL (Denver Broncos). Tebow openly practices his Christian faith and he was even featured in a pro-life Super Bowl ad last year. When he makes a touchdown he kneels down and says a prayer. This has been called "Tebowing." Just last week, Detroit Lions player Tony Scheffler made a touchdown against the Broncos, and after he

Obama Fought to Stop the Execution of a Mexican National who Raped and Killed a Young Girl in Texas

Earlier this year, the Obama Administration fought to stop Texas from executing a Mexican National, Humberto Leal Garcia, who raped and killed a young girl in Texas. There was no question that Garcia raped and killed this girl

It seems like every day there are new reports of an organization or government agency that is discriminating against, or banning, Christianity. From the attempted banning of crosses at memorials to the banning of Christian prayers at the Houston National Cemetery, there is an all-out war against Christianity. The Constitution has been misrepresented and distorted in an effort to prevent people from openly expressing their religious beliefs.