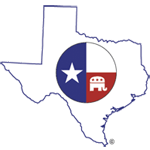 Restore
Renew
Reunite
Issues

You are here

Wayne LaPierre

Travis Harris was just beginning a robbing bender in Miami. But then Travis made a very bad decision when he thought he saw a potentially great mark in a family having lunch at Burger King. Travis brandished his hand gun and demanded the family turn over their valuables, then proceeded to make his escape. What he didn't plan on was a father who was armed and clear thinking: the father shot Travis in the leg and he was followed, then apprehended by the police. Read more »

The second of the ten "bill of rights" amendments has been said to be "not needed until you need it." With the recent public mass shootings prompting gun-ban groups (almost exclusively extreme leftist/progressive/Marxist Democratic party activist groups), are renewing their call for more gun restrictions and even confiscation from law-abiding citizens. Read more »

About two weeks ago I received an email from Senator Dick Durbin (D-IL) where he said some really foolish things about gun control, so I posted a reply to his message on TexasGOPVote.com. Yesterday I received another message from the Senator expressing more foolishness that I though you should know about. For some reason, Durbin seems to think that background checks will stop criminals from obtaining guns.

The National Rife Association has remained respectfully silent for the past week since the tragic shooting at Sandy Hook Elementary School in Newtown, CT. Today, NRA Executive Vice President Wayne LaPierre spoke out with the NRA's thoughts on what we, as a nation, can do TODAY to protect our children. The hysteria from the left is doing nothing to make our children any safer today. The absence of guns in schools does nothing to make our children safer.  The NRA is calling for action that can and will make our children safer and it can be done today!  Put armed police officers in every school in America!  No more Gun Free Zones! Read more »

As the leader of one of America's most conservative organizations, the NRA, Wayne LaPierre stepped to the podium to address CPAC about the gun industry, the second amendment and American freedom.

Because of the last election, people are reading the Constitution like never before.

Introduced video of Charton Heston talking about the medias love of dramatizing the tragedy of carnage. LaPierre read off a list of 12 names. Asked if anyone recognized the names. No one did. They were the names of the dead from VA Tech. He talked about the commonality of public shootings by establishing "gun free" zones that leave people defenseless.