2010 Election Hill County Celebration Live Blog
TexasGOPVote bloggers Sonja Harris and Beverly Nuckols send in their live updates from Comal County, Texas.
Beverly Nuckols: We're celebrating in Comal County! 
Beverly Nuckols cheering on Donna Campbell (TX-25)
Sonja Harris on the way to Comal County Victory Party after working the polls!!!
Victory balloons!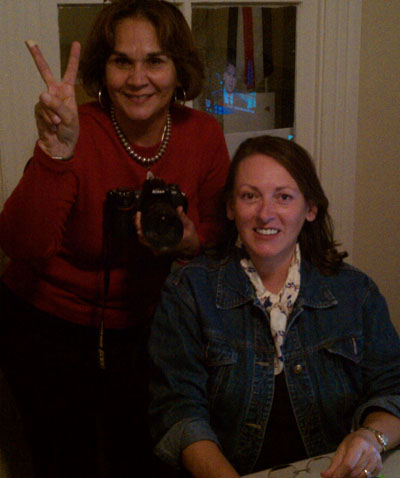 Sonja and Beverly
Sonja and her husband Bill watching the elections!
Watching the returns
Harry Hingst with Beverly Nuckols
Sonja with John Beacom
Larry and Beverly Nuckols
Mmmm delicious brownies