Truth or Dare: The Reality of Politics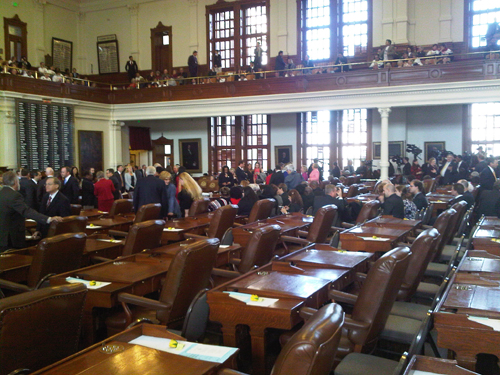 It has become entertaining to watch the back and forth power struggles regarding the election of the Texas Speaker of the House. It reminded me of a game that we played as children where a choice was presented to someone to choose between telling the truth or taking a dare. The recent elections in November can be a considered metaphorically as the game of Truth or Dare in electing our representatives.
In one sense, we asked our candidates to tell the truth during the campaign trail. We asked them to explain how they would represent our values and principles if elected. Each candidate presented their case in the traditional campaign strategy and shared their message with constituents who were supporting their cause and who would likely vote for them compared to the people's cause but nonetheless the people spoke. We are now at the first juncture where the truth is now put to the test and the people dare these public servants (old and new) to stand by what they represented. For the newly elected, the choice is simple by voting who they said they would represent and not engaging in the political brothel that the people of Texas have grown disgusted with. For the old bureaucrat it is more difficult because they are savvy on getting elected but they had never had to face such a continued public integration of the governing process. Of course they have a choice as well, which is to go to business as usual or return to a Republic and not a Democracy.
So when the sun sets in our beautiful Texas sky, the end result will be like a Texas football game. There will be a winner and there will be a loser, but rest assured, there is always a new season with a new number one in the polls and rejuvenation of young members on the team.
So the old game of Truth or Dare can continue to be played among our elected officials, but in my opinion, it really comes down to simplicity. If has been said that "Actions Speak Louder than Words" and one only needs to ask themselves who was in charge that led to our 27 Billion dollar budget shortfall? In this, you will find the truth and people who dare to challenge it!