Court Releases Texas Interim Redistricting Maps - See Them Here! May 29th Primary Election Probable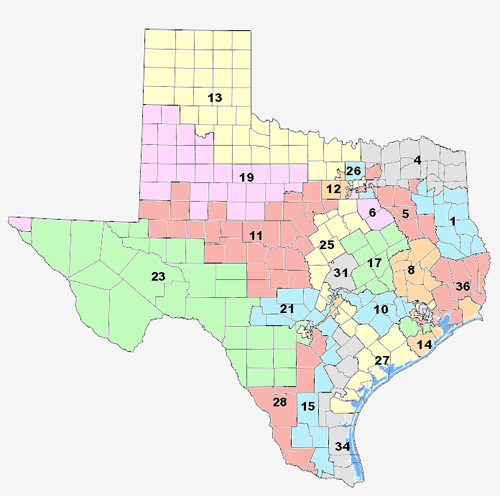 The San Antonio three Judge Federal Panel has released the Interim Maps for the Texas elections. After Months of waiting, the people of Texas will finally know what Districts they will be in for the upcoming Congressional, State Senate, and State Representative 2012 Primary and General election.
Click on the Links Below to see the maps and see what District you will be in!
Counties and Candidates all across Texas will finally get to plan for their elections, draw county maps, file to run for office, send out voter registration cards, etc.
Now that the Federal Court has finally released the Interim 2012 maps, it is very likely that May 29th, 2012 will be the Date of the 2012 Texas Republican Primary Election
Texas 2012 Interim Congressional Map:
Go to http://gis1.tlc.state.tx.us/ and click on "Select Plans" - "Base Plan" - "PLANC235":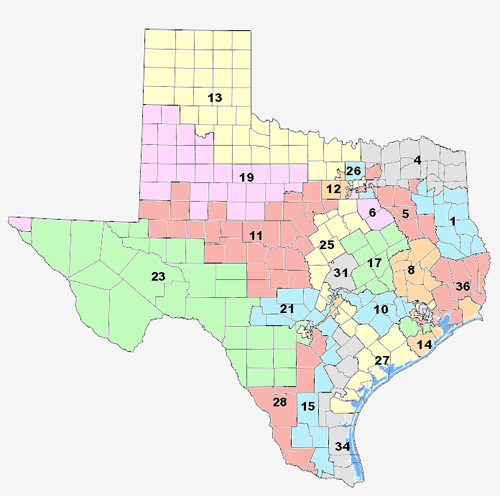 Texas 2012 Interim State House of Representatives Map:
Go to http://gis1.tlc.state.tx.us/ and click on "Select Plans" - "Base Plan" - "PLANH309":
Texas 2012 Interim State Senate Map:
Go to http://gis1.tlc.state.tx.us/ and click on "Select Plans" - "Base Plan" - "PLANS172":