Early Voting is Critical - The Road to the White House and Control of the Senate Drives Through Ohio
Early voting is well underway in the key battleground state of Ohio. Voter turnout is critical in determining not only who will sit in the White House's Oval Office, but also which party will control the U.S. Senate. The road to victory in both of these could rest in one race, the Ohio Senate race between incumbent Democrat Senator Sherrod Brown and the challenger, Ohio State Treasurer, Republican Josh Mandel.  
Momentum is on the side of Josh Mandel's grass roots campaign. Just a week ago, a SurveyUSA/WCMH-TV poll showed a five point lead for Sen. Brown. That same poll yesterday said the two are virtually tied. With less than one point separating the two candidates, undecided voters are clearly breaking for Mandel during early voting.
Voters see that Brown is a big spending liberal Democrat. In Ohio, over 5,000 voters plus their families were directly affected in a negative way by the Obama Administration's stripping of the pensions of Delphi Salaried Retirees through the corrupt bankruptcy process of the GM Auto Bailout and the Delphi Bankruptcy. Despite the fact that the pension was fully funded by pensioner contributions, the PBGC under the control of Secretary Treasurer Timothy Geithner stripped the salaried employees pensions.
Sen. Brown's solution? Let's throw more taxpayer money at the problem. I asked Ohio Congressman Mike Turner about this during a meeting in Washington D.C. last month. He explained that Sen. Brown had introduced a bill designed to not go anywhere, but rather to give the appearance that he was doing something for these people who had been devastated by the Obama Administration's actions. Turner said, "His [Brown's] particular bill certainly has a problem. One is that it is obviously born of the political environment that we are in, we are 60 days out from an election, so he draws up a bill that clearly is not going to move anywhere in the Senate... but, the Delphi Salaried Retirees believe that they have a solution to this that would not result in [spending] additional tax payer dollars, and that would completely satisfy their pensions and their pension obligations."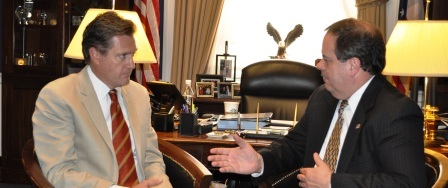 Turner explained why Brown's bill would not solve anything on this matter, stating, "Senator Brown's bill is about selling General Motors stock at a value that it's never, in the immediate future, is going to reach. It's an accounting transaction that actually results in zero dollars for the retirees."  
Mike Turner is also up for re-election this year. He has done great work for the people of Ohio and especially for his Delphi constituents who have suffered the loss of their pensions. Turner is working hard to find real solutions to this problem. Bring out the votes for Mike Turner and you can also help the Senate Race and the Presidential outcome in Ohio!
Delphi is not the only issue where Brown is at odds with the people of Ohio. Ohio is a state that loves hunting and shooting sports. Despite this, Senator Brown has received an F rating consistently from the National Rifle Association (NRA). In an interview with the NRA's Institute for Legislative Action (ILA), spokeswoman Jacqueline Otto explained, "The current incumbent Senator, Sherrod Brown, is F rated by the NRA.  We are working hard to replace him with the A rated and endorsed Josh Mandel in Ohio."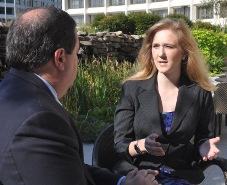 The NRA is putting action behind their words, Otto explained, "We have opened a lot of campaign field offices and a lot of volunteer opportunities for the people in Ohio to get involved and help work towards electing a pro-second amendment senator in Ohio."
Josh Mandel is running an effective campaign against Sen. Brown. His movement in the polls shows people in Ohio are tired of big spending government solutions to problems.  Sen. Brown is out of step with the voters of Ohio as is President Obama.  As Mandel works hard to get out his voters, these voters will also help elect Gov. Mitt Romney to the White House.
Every vote we can help bring out for Josh Mandel helps the entire Ohio Republican ticket. This is a close election. Every vote matters. For your vote to be effective, you must vote all the way down the ballot. This race between Brown and Mandel can help determine who will be the next Majority Leader in the Senate. Sherrod Brown will clearly vote for Sen. Harry Reid. Do we want another two years of Reid's control of the Senate and no federal budget?
If you live in Ohio, we need your votes! If you live in another state where you don't have a senate race, or your senate race is already decided like our race in Texas with Ted Cruz, please join me in donating to Josh Mandel's campaign or contact the campaign to find out how you can volunteer. Ohio is the key to victory. The choice is up to you!