An Important November Election -- This Year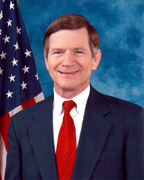 You and I have an opportunity this fall to weigh in on changes proposed to the state's constitution. State lawmakers meet in regular session in each odd-numbered year. During this time, they often propose changes to the Texas Constitution, the document of highest law within the Lone Star State. State senators and representatives can suggest changes, but it is the voters who approve or reject them.
The Texas Constitution is not a light read; in fact it is dense with scores of permissions and prohibitions. Some of these provisions have wide-sweeping effect. Many others have a more narrow scope. Large or small, no amending -- be it changing a section, adding a sentence, or striking a word -- can be finalized without a simple majority of voters making it so.
During this year's legislative session (the 82nd, for those keeping count), state lawmakers agreed on ten constitutional amendment proposals. (The state House and Senate must concur on such proposals; the governor has no role in the process.) Bonding, inter-governmental agreements, school funding and environmental stewardship are a few of the topics on the docket for voter review.
Here is the listing of all ten that will be on the ballot on November 8:
http://www.sos.state.tx.us/elections/forms/sampleballot2011.pdf
While the proposals are not set for the ballot in any particular order, the first one to be listed may be of particular interest to a good many Texans. If approved by voters, Proposition 1 would exempt surviving spouses of veterans, classified as completely disabled, from taxes on all or part of the market value of the surviving spouse's homestead residence. (There are a few criteria involved.) Jumping down the ballot a bit, Proposition 3 would constitutionally authorize the Texas Higher Education Coordinating Board to issue general obligation bonds to finance loans to students. (A bonding limit is incorporated into the proposal.)
That's just a snapshot of two of the ten. Here's an expanded listing of all the proposals, featuring the respective ballot language with accompanying summaries: http://www.votexas.org/exp-statements-2011.html
Keep in mind that the slimmer sample ballot version is what we'll see in the booths. (The "SJR"s and "HJR"s refer to the House and Senate resolution numbers creating the proposals.) If you'd like even more information, or have questions on these proposals, you should get in touch with your state senator and/or representative. You can type your name and address into the respective fields of this Web page to find your state lawmaker's contact information: www.fyi.legis.state.tx.us
While November 8th is the general election date, early voting runs October 24th through November 4th.
Taking part in considering the amending of the constitution is every bit as important as the document itself is in shaping how Texans go about their lives, and how we pursue our livelihoods. We might not be founders, but we can all be framers.