Isolationism and Non-Interventionism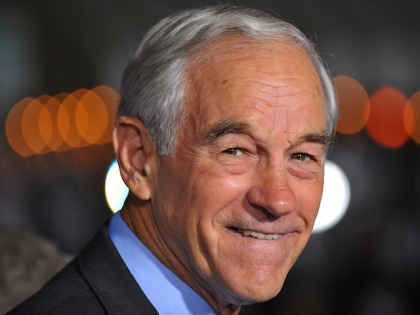 Eric Dondero, a former aide to Ron Paul, made observations on Paul's foreign policy and his argument will be part of our discussion in answering the question on how to describe Ron Paul's policy. Is Ron Paul an isolationist or a non-interventionist, and is there a significant difference between the two or simply a mechanism to put a positive spin on a serious disagreement with Ron Paul and other Republicans?
Libertarians have rejected the idea that they are isolationists but prefer the term non-interventionist. The question is to what extent is what Paul represents an isolationist or non-interventionist view. In an interview, Ron Paul noted "An isolationist is a protectionist that builds walls around their country, they don't like to trade, they don't like to travel about the world, and they like to put sanctions on different countries. So some of the people who call me that, are actually much more in favor of sanctions and limited trade, they're the ones who don't want to trade with Cuba and they want to put sanctions on anybody who blinks their eye at them. And yet, the opposite is what we believe in, we believe Nixon did the right thing by opening up trade doors with China, because that is when we quit killing each other and we are more at peace, which we better be, because they have become our banker. So non-intervention is quite a bit different since what the founders advised was to get along with people, trade with people, and to practice diplomacy, rather than having this militancy of telling people what to do and how to run the world and building walls around our own country. That is isolationism; it's a far cry from what we believe in".
For Libertarians, free trade has been an essential aspect of their foreign policy. In the 19th century, the British foreign policy was in part based on the following premise, keep any nation from dominating a European continent, keep the sea lanes open for trade and end the slave trade. After the Napoleonic War, Great Britain was financially exhausted but over the next century, the British government actually reduced government spending as portion of the economy by two thirds so 19th century showed one could run a essentially libertarian government and an empire. It could easily be said that only a libertarian government or limited domestic government is capable of allowing a nation to be a significant player worldwide. Free trade allowed Great Britain to expand their influence worldwide while helping them to become the economic center of the world.
Great Britain managed to avoid a European conflict for almost a century as their defense spending was approximately only 3% of their GNP on defense, less than what the United States spends today. Britain's goal was to provide alliance against any aggressive nation that chose to dominate Europe. (It should be noted that Bismarck own foreign policy was a system of alliances that reduce the role of France in Europe while not competing with the British Empire. Bismarck understood Britain's goal and restrained German ambition outside of Europe. This policy ended when Bismarck was removed by Kaiser Wilhelm and then Germany decided to rival British beyond Europe.)
Britain's commitment to free trade meant that the British Navy would protect the sea lanes, and today that role now belongs to the United States. Dondero observed in Rightwing News about Ron Paul's ideals and conflict with his non-interventionist ideals. Dondero noted, "Ron Paul is most assuredly an isolationist. He denies this charge vociferously. But I can tell you straight out, I had countless arguments/discussions with him over his personal views. For example, he strenuously does not believe the United States had any business getting involved in fighting Hitler in WWII. He expressed to me countless times, that 'saving the Jews,' was absolutely none of our business. When pressed, he often times brings up conspiracy theories like FDR knew about the attacks of Pearl Harbor weeks before hand, or that WWII was just 'blowback,' for Woodrow Wilson's foreign policy errors, and such…I would challenge him, like for example, what about the instances of German U-boats attacking U.S. ships, or even landing on the coast of North Carolina or Long Island, NY. He'd finally concede that that and only that was reason enough to counter-attack against the Nazis, not any humanitarian causes like preventing the Holocaust."
In summary, Ron Paul supporters will argue that their support for free trade and willingness to be involved in an international trading system would indicate a rejection of isolationism. On free trade, Ron Paul and libertarians reject Pat Buchanan's view on trade since Buchanan rejected free trade in the 1990's. Another aspect where libertarians would be supportive of a liberal trading system is in the free movement of people. A true libertarian would favor increasing legal immigration and view immigration as a plus for the economy, another point that Pat Buchanan rejected in his various runs for the President. The reader can decide if Ron Paul is an isolationist based on his conversation with Dondero or take him at his word that he is non-interventionist. His supporter's make the case that Paul is more non-interventionist than isolationist but Dondero will argue that it is not so simple and there are cases in which non-interventionists can become isolationists. Dondero noted that Ron Paul nearly voted against the original resolution following 9/11 that preceded America's incursion into Afghanistan, but he did vote yes. So is this a man who is an isolationist or a believer in non-interventionism? Is there a real difference?