Sponsorship Opportunity - TexasGOPVote at Iowa GOP Presidential Debates and Ames Straw Poll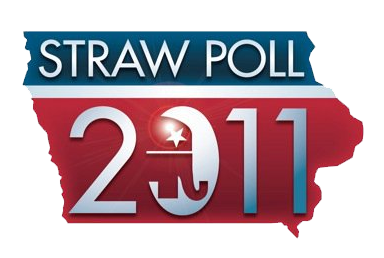 Follow TexasGOPVote coverage of the first Iowa Presidential debate on August 11 at Iowa State University in Ames, Iowa, followed by the Iowa Republican Party Ames Straw Poll on August 13. The Iowa debates are noteworthy because the 2012 Iowa Caucuses are the first major electoral event of the nominating process for the President of the United States and often serve as an early indicator for the race. The Iowa coverage team will be led by Adryana Boyne, a leading conservative Hispanic voice for Texas and National Director of VOCES Action. Texas based coverage and interviews will be led by Bob Price, political commentator, media personality and blogger. Our team will also be following the latest news on Governor Perry and his potential entry into the race!
Follow Iowa GOP presidential debate coverage and the Ames straw poll on TexasGOPVote.
TexasGOPVote SPONSORSHIP OPPORTUNITIES are available for this event coverage and follow-on blog posts and commentary. SILVER Sponsors benefit from the promotion of their message, candidate or campaign. GOLD Sponsors are also invited to make suggestions and requests in connection with the featured event blog posts and special content on a persistent knowledge section on TexasGOPVote.