Adverse Effects of Government Programs - A Cash For Clunkers Hangover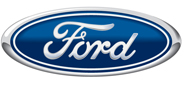 It's playing out just as predicted... well actually even worse than analysts predicted... a government give-away program results in a euphoric spike in sales of new cars (mostly foreign!), followed by its adverse effects of a sluggish sales hangover. In this Associated Press article, we see that GM sales are down 45% in September 2009 as compared to September 2008, Chrysler vehicle sales are down 42%, and Ford is down 5%.
Wait! Ford only down 5%? They are the ones who didn't take any "help" from government bailout money, right? Mmmmm.... According to Reuters, GM's results
...stood in contrast to Ford Motor Co (F.N), the only large U.S. automaker to avoid a restructuring in bankruptcy supported by the U.S. government this year, which posted a 5 percent U.S. sales decline in September.
GM blamed the decline on the clunkers program pulling buyers into July and August, weak consumer confidence and low inventory levels during September before production increases could replenish stocks.
Even the analysts underestimated how bad it could get. According to this Bloomberg article:
"We knew sales would slow down significantly after the cash for clunkers surge," said Stephen Spivey, senior auto analyst at Frost & Sullivan in San Antonio.
Bloomberg compares their figures with analyst estimates:
Analysts' sales estimates are adjusted for one more sales day this month than in September 2008. Unadjusted figures, used by Bloomberg and some automakers, would be about 4 percentage points lower.
September sales at GM, the largest U.S. automaker, slid 47 percent on an adjusted basis, worse than the 44 percent decline projected by 6 analysts. Ford, the second-largest U.S. automaker, fell 8.9 percent on an adjusted basis, worse than the 5 percent average of 6 analysts' estimates.
The decline on that basis was 44 percent for Auburn Hills, Michigan-based Chrysler, matching the average of 5 estimates.