Anti-Gun Advocate Greg Nickels Appointment to UN and Gun Rights Policy Conference in San Francisco
by Bob Price
on September 20, 2010 at 9:04 AM
---
The Citizens Committee for the Right to Keep and Bear Arms (CCRKBA) expressed deep concern about the recent appointment of former Seattle Mayor Greg Nickels by the Obama Administration to the United Nations. Nickels is being appointed as an alternate representative to the United Nations.
According to CCRKBA, Nichols is a founding member of Mayors Against Illegal Guns and previously authored Seattle's failed attempt to override the Washington State firearms preemption statute. Nichols was sworn in on Wednesday to help represent the United States in the UN Assembly.
CCRKBA Chairman Alan Gottlieb said "While he was Seattle's mayor, Greg Nickels supported every anti-gun scheme put forth by Washington CeaseFire, the Northwest's most active gun prohibition lobby."
"Nickels is a gun ban proponent," he continued, "so his appointment as an alternate to the UN is a clear signal of Barack Obama's intention to rubber stamp the UN's global gun ban agenda. We had to sue Nickels while he was still Seattle's mayor to overturn his illegal city parks gun ban. Now he gets to push his anti-gun philosophy on a world scale. It hardly seems a coincidence that Nickels has been appointed by the Obama administration at a time when the UN is considering treaties and initiatives that pose a serious threat to the Second Amendment." The Obama admistration is being watched closely by gun rights groups such as CCKBRA, the NRA and the 2nd Amendment Foundation. It is believed they will use some form of a treaty with the UN as a means to bypass the 2nd Amendment guarantees of gun ownership in America.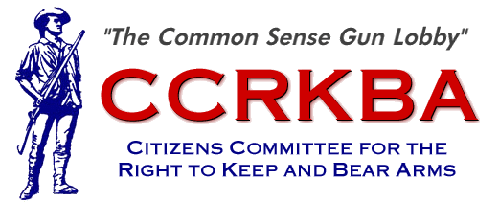 On September 24th through 26th, the CCRKBA and the 2nd Amendment Foundation will host their annual Gun Rights Policy Conference in San Francisco, CA. Gun owners from across the nation will gather in the city with some of the most restrictive gun regulations in the country to discuss how to protect gun rights for all Americans.
The November 2nd election is very important for the protection of gun rights. Get out and vote! And make certain your friends who are of like mind are registered and informed!