Black Activist Asserts NAACP and Nation of Islam are Self-Assumed and Illegitimate Leaders of the Black American Majority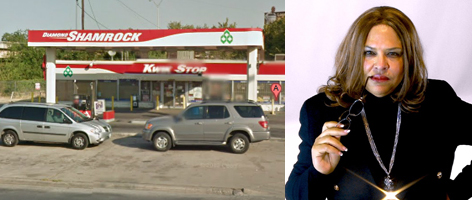 A leadership conference took place in Dallas Saturday to discuss bitterness between the Korean-American and Black groups such as the NAACP and Nation of Islam. While no specific point of contention was referenced, it was clear that a dispute between the Korean owner of a convenience store in South Dallas and the NAACP and Nation of Islam was the focus of discussion.
In a letter to the author of a Dallas Morning News article that discusses the situation, Black activist and founder and director of TRUCE Dispute Resolution Firm, LLC, Linda Olden-Smith, makes it clear that the NAACP and Nation of Islam are not true leaders of the Black American majority.
---
Dear Matt,
Regarding your Dallas Morning News article:
Obviously you left before I spoke at the Korean Federation event on Saturday. I was the last speaker. I am Linda Olden-Smith, and I assert that the Nation of Islam and the NAACP do not speak for the Black community at large and certainly not represent me as a Black American. These two groups may represent the limited number of those that comprise their membership, but they do not represent Black America.
At this event, these groups presented an image of a helpless, dependent, constitutionally ignorant, paranoid people wielding a huge chip on its shoulder and entitled to coddling by immigrant merchants, other Americans and government social programs. The Black American majority does not share this decrepit perspective and have had enough already of the imposition of this illegitimate and self-assumed Black leadership. Indeed the Black American Majority has been silent, basically because we are not victims, we don't complain, we victoriously master obstacles that would stand in our way using the constitution of the United States, our Christian faith and practicing morality. The Black American majority is comprised of a strong and moral segment of America that is Christian, productive and constitutionally literate. We acknowledge our tragic oppressive history and the obstacles that may still beset us, but we do not look to others to save us. We are not ignorant, we know that "every good gift and every perfect gift cometh down from the Father of lights, with whom is no variableness neither shadow of turning" (the Bible James 1:17).
The Korean community owes the Black community nothing. We owe the Korean community nothing. The debts that are due by everyone are to a much higher and more divine authority. The United States of America is also due our patriotic allegiance as citizens. Our brilliant free market capitalist system effectively manages pricing and customer service. If customers are not satisfied with a particular establishment they simply don't patronize it. If a merchant transgresses commerce or other laws in their business practice, our judicial system is in place to prosecute the offender. The NAACP and the Nation of Islam is not that judicial arm. If the NAACP and the Nation of Islam wants to take on educating its members or others about their perspective of proper pricing and good customer service, they are indeed authorized by our free speech to do such. But to assert to its members, their neighborhoods and the world that they speak for Black America and that the issue of these merchant/customer relations is race related is inaccurate.
Linda Olden-Smith
---
Related Content: A Black Dallas Conservative Dares to Speak