Brian Terry Murder - FBI Rules Out Friendly Fire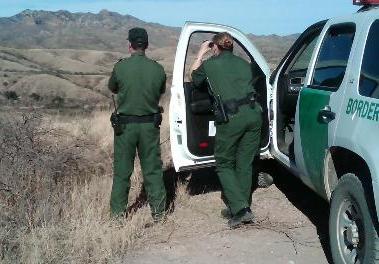 See also updated post with subsequent information about this case: US Attorney to deport three suspects in Brian Terry murder, getting witnesses out of town?
In the vacuum of information about the murder of Border Patrol Agent Brian Terry rumors grow like mushrooms in dark moist soil. One of these rumors is that Agent Terry may have been killed by accident during the nighttime firefight that took his life.  In a conversation with Phoenix FBI Spokesman, Special Agent Manuel Johnson, he stated, "There is no evidence to support this theory."
When pressed further on this, asking if this meant the rounds that killed Agent Terry had, in fact, come from weapons captured at the scene used by the bandits engaged in the firefight with Border Patrol agents, Agent Johnson said he could not comment on that as it is part of their ongoing investigation.
On the subject of these weapons perhaps being involved the the Bureau of Alcohol, Tobacco, Firearms and Explosives' (BATFE or ATF) Operation Gunrunner, Johnson said that matter should be raised with the ATF. That matter is currently being pursued by Iowa Senator Charles Grassley.
Sen. Grassley's staff commented today that they still have a very long way to go in their investigation of the government's handling of Operation Gunrunner and its potential involvement in Agent Terry's murder.
Every other angle presented to Agent Johnson was met with pretty much the same official response of "We cannot comment on an ongoing investigation."
Johnson did comment, "We are not going to stop until justice is served for Brian Terry and his family. It is very important that we get this right."
This statement cooresponds to a previous statement on this case from Marshall David Gonzales who commented to TexasGOPVote on this subject.
Later today, we are expecting a statement from the US Attorney in Arizona's office about the potential disposition of the cases of several suspects in this case.  We will bring you that information as soon as it is available.  UPDATE!  SEE NEWEST INFORMATION!