Bringing GITMO Terrorist Detainees To U.S. Is Unjustifiable & Unacceptable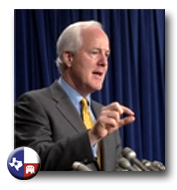 Today, I issued the following statement regarding reports the Administration has decided to bring terrorist detainees from Guantanamo Bay into the continental United States:
This decision is deeply troubling. In making national security decisions, the President's foremost consideration must always be the safety of the American people, not misguided campaign pledges made to appease his left-wing base. This move will put our citizens in unnecessary danger, and that is unjustifiable and unacceptable.