Cap and Trade will Hurt Texas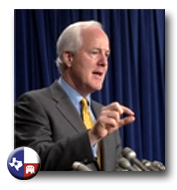 Several days ago I issued a statement on President Obama's cap-and-trade proposal. As has already been pointed out on a Texas GOP Vote.com blog post, those that will suffer the most under this bill are my fellow Texans.

President Obama sought to sell his cap-and-trade proposal to Texans by calling it a win-win-win-win-win proposition. As the number one energy producing state in the nation, Texans know firsthand that this is patently false, and his harmful cap-and-trade tax proposal would impose the largest tax increase in American history and result in major losses for Texans across the state. Texans will lose jobs, our economy will lose revenue, and families will pay for higher energy bills. The best way to achieve economic, environmental, and energy security is by encouraging more nuclear energy generation and domestic energy production. Yet, the President's cap-and-trade proposal would do the opposite by shackling domestic energy production with more red tape and restrictions. I call on all Texans to join me in opposing cap-and-trade and similar misguided policies that conceal the true cost to taxpayers and only further our dangerous dependence on foreign energy.

To further highlight the economic impact of the cost of such a policy, look at this map. You'll see that the Mid-Western and the Southern states will pay the most while Pacific and North Eastern states benefit.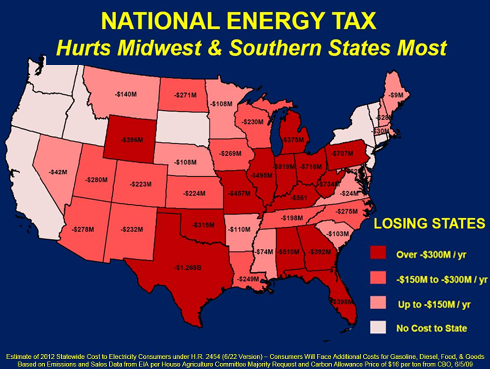 Click to enlarge..