Christmas Day Bomb Plot Report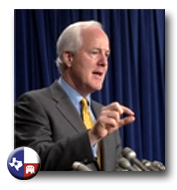 Today, I issued the following statement regarding the release of a White House report detailing security lapses prior to al Qaeda's attempted bombing of a Detroit-bound airliner.
As we saw on Christmas Day, al Qaeda terrorists continue to target innocent Americans for mass murder. Today's report reveals glaring failures on the part of the U.S. Government, which enabled an al Qaeda terrorist to come eerily close to blowing up a plane over U.S. soil carrying 300 passengers. This is unacceptable.
I worry that the President's preoccupation with health care and other domestic issues has distracted him from what should be the fundamental role of our chief executive: keeping our nation and its citizenry safe from harm.
I appreciate the President's admission that mistakes were made here, but this is the same conclusion the Administration reached in the aftermath of the terrorist attack on Fort Hood. Our National Security Advisor said that the President "certainly doesn't want that third strike." In light of this, I am hopeful the Administration will use this third chance to address the failures that allowed the Christmas Day attempt, as well as the Fort Hood attack, to occur - the safety of the American people depends on it.