CMS Report Shows Reid Bill Is Worse Than Doing Nothing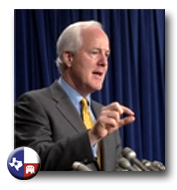 I issued the following statement today after CMS Chief Actuary Rick Foster released his analysis of the latest version of the Reid health care bill last night:
Democrats have refused to believe me and my colleagues when we told them that the monstrous 2,074 page, $2.5 trillion Reid health care bill would increase premiums, raise taxes and cut Medicare. They have ignored non-partisan CBO analyses that stated the same thing. The repeated calls in opposition from the American people have fallen on Democrats' deaf ears.
Now, we have President Obama's own independent actuary not only confirming these findings, but also concluding that the Reid bill would actually drive up this country's unsustainable level of health care spending. It's time for Democrats to take their heads out of the sand and face the fact that the Reid bill is bad for America. It's time to start over, craft a truly bi-partisan bill that lowers costs for American families, businesses, and taxpayers.