Chet Edwards (D-TX) Votes "NO" On Health Care Bill!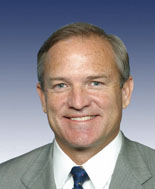 Despite a personal plea from President Obama, Representative Chet Edwards has just announced that he will be voting against the health care reform bill!
Edwards has maintained that his opposition is policy-based, expressing skepticism that the bill will reduce longterm costs, along with constituents' fears of too much government control. But in today's Politico, he framed his stance in bluntly political and pragmatic terms.
However, Obama will not back down. Edwards is getting flooded with calls from Organizing For America (originally called Obama For America) pressuring him to change his vote. At least Edwards has the backing from his constituents, and that's all that really matters anyway!
The Waco Tea Party tells their representative thank you: