Why Profiting Insurance Companies Are Better Than Government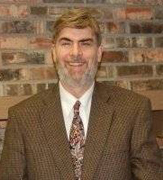 On Monday, I watched a woman at the town hall of a Republican representative pose a question that reflected something that Democrats are trying fiercely to squeeze. The woman first conceded that she wasn't very pleased by the idea of government personnel intruding in discussions of her health care. However, she said, her insurance is expensive, and why should she be paying for the insurance company's profit? Well, I'd love to take the opportunity to explain why.
First, be assured: I'm neither in the insurance business nor in any way in their employ. As a disabled man, I can claim the objectivity of a party with my only objective being the best interest of society. Obviously, the best option would be if your family was so wealthy that they could buy you whatever care your favored doctor advised. But, that isn't the case for most of us. Conservatives have correctly argued that balancing cost should be more in the hands of the individual consumer, which means making the varying costs weigh in with respect to the consumer: perhaps with a variable rather than a fixed co-pay.
But, that would be to clarify your relationship with the insurance company: you are their customer. Even while an employer is the primary policy-bearer, a company can afford to develop a reputation neither as a too costly provider nor a poor service provider.
I think I can use my personal example. My insurer is a very large and well-known company whom I've been covered by for many years. As a multiple sclerosis sufferer, I see a lot of doctors for primary care, neurology, and various specialists for different symptoms. I have even once seen a surgeon.
Many years ago, a few of my doctors dropped my insurer and I had to find other doctors. And, it seemed that finding doctors in their plan was a little more difficult for a while. Either payments were too slow or price negotiations too difficult: probably both. All insurance companies are trying to control costs and hold money as much as possible, just like any other company. It seems that it may have affected my company's competitiveness in the market, because most doctors now accept it and in fact, a few of the doctors I had to leave, now accept it again also.
That's how markets work: there's push and pull for profit and market-share. The company does what it must to compete. Again, we want to maximize the consumers control to maximize the fact that YOU are the insurance company's customer. Companies don't mistreat customers, willy nilly.
NOW, consider your relationship to the government: it doesn't negotiate price. It dictates it. It doesn't compete for money. It takes money. It doesn't compete on service, either. It just undercuts the market and bills the taxpayer. There is no competitive motivation prompt and efficient service. To the government, you are not a customer. The government deals with numbers, and you are a bean. Stepping squarely into it, President Obama himself made the point quite clearly. Explaining that private companies could compete with a "public option," Obama said Federal Express and UPS are doing fine. "It's the (taxpayer subsidized, money-losing) Post Office that has the problems." Yes. You pay for both: the Post Office forcibly and the private companies voluntarily. And, which gives you friendlier and more efficient service??? Which is closer to the ideal of a rich family?