Sheila Jackson Lee Flaunts New Bailout HR1586, and John Faulk Steps In To Teach Consequences of Government Overspending
The House Democrats passed yet another bailout bill, H.R. 1586, the Education Jobs and Medicaid Assistance Act Tuesday. According to Reuters:
The bill will give states, hard-hit by the U.S. economic downturn, $16 billion more for Medicaid, the health insurance program for the poor, and $10 billion for education in the hopes they can avoid making steep cuts in already-lean budgets.
Sheila Jackson Lee (TX-18) held a press conference at a fire station in Houston Thursday, flaunting the passage of this government handout, and announcing that it would save and create 319,000 American jobs. 
If a $787 billion bailout bill did not already do the trick, why will a $26 billion bailout bill? 
Constitutional conservative John Faulk, who is running against Sheila Jackson Lee in the upcoming midterm elections, attended the event to help educate the attendees that this out-of-control government spending has got to stop!
Here's what happened at the event:
While waiting for Sheila Jackson Lee to arrive, school kids throng around candidate John Faulk as he explains the U.S. governmental system and current issues.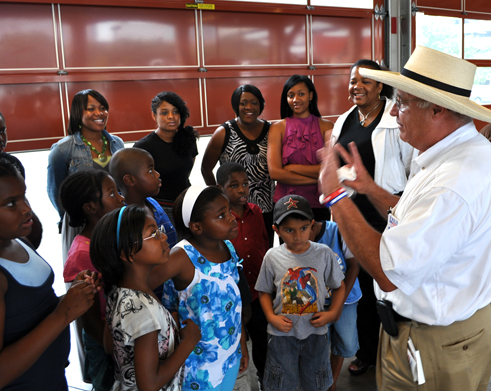 Sheila Jackson Lee tells the crowd how good this government bailout money is and how it will "save and create" jobs.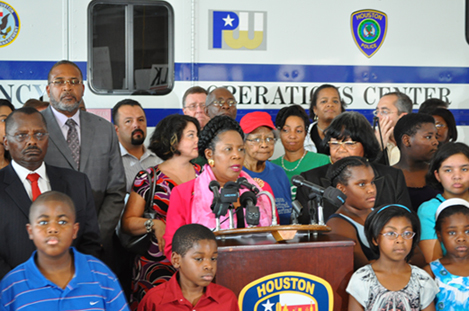 Concerned constituents arrive to show their support for John Faulk and express their disagreement toward the government's overspending.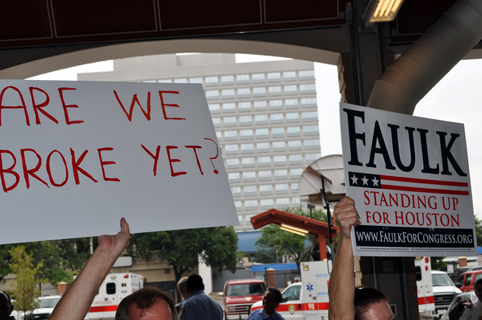 A woman questions Sheila Jackson Lee and Washington Democrats with a poster written in Spanish, "Why did you take money from the food stamps [program] to help save well-paid union jobs?" (Translated from Por qué tomó usted dinero de Cupones de Alimentos para ayudar salvo trabajos bien pagados de unión?)
Faulk steps in toward the end of the press conference to correct some perceptions of HR 1586.
Sheila Jackson Lee starts to duck away as John Faulk explains the true implications of the bill.
Sheila Jackson Lee and John Faulk talk at the end of the press conference. Will Sheila Jackson Lee ever agree to a debate with candidate John Faulk about the issues concerning Texas CD-18?