Kathy Glass' Plan for Border Security – Send unarmed citizens to the border
by Bob Price
on September 28, 2010 at 9:23 AM
---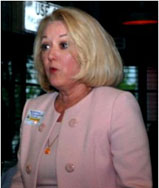 Texas Libertarian Candidate for Texas Governor, Kathy Glass, has a plan to secure the border of Texas. Thank GOD! What is it Kathy? This morning, Kathy answered that question with KTRH Radio's JP Pritchard. Glass says "I am the only person in this race who will secure the Texas border using the Texas State Guard." There is probably a good reason why she is the only one suggesting this…
In times past, Presidents Bush and Obama have deployed soldiers from the National Guard to defend the borders. One of the chief complaints about those deployments of guard members is that the soldiers were deployed without weapons. Yes, unarmed soldiers.
Now Kathy Glass wants to talk tough about sending in the Texas State Guard. Well guess what? The Texas State Guard is, by design, an UNARMED STATE MILITIA. The Texas State Guard is a group of volunteers who provide great service to Texans in times of need. However, as a force to defend our border, this is not the group to be employed. The mission of the Texas State Guard is humanitarian in nature and is not designed for law enforcement or military conflict.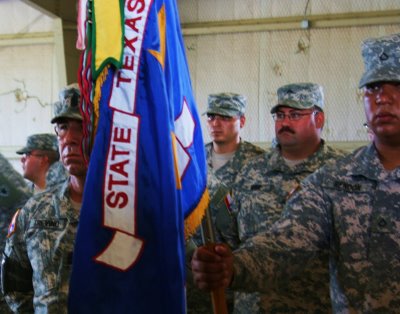 The governor of Texas has full authority over the Texas NATIONAL Guard and can deploy an armed force of soldiers to serve on the Texas border if necessary. However, the cost of this type of deployment would be very high and Gov. Perry has so far, refused to do this and attempts to get the federal government to authorize deployment and thus bear the cost. In the mean time, he has increased the manpower and equipment resources of Texas law enforcement resources along the border.
I have previously reported about the violence along the Texas border by the Los Zetas drug cartels. The Texas border is an extremely dangerous place. They idea of deploying thousands of Texas State Guard members is a disaster waiting to happen and would lead to needless deaths of these brave and honorable men and women. Glass' plan to deploy these people along the Texas border is misguided at best or plain foolish at worst. This is not the kind of leadership needed by Texas.