Cornyn Statement on November Unemployment Report - Rises to 9.8%, Highest Since April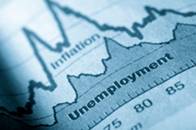 Today's unemployment figures are a sad reminder of Senate Democrats' misplaced priorities. Over the last two years they have chosen to focus on anything other than job creation and the economy, and the agenda for the lame duck session has been no different.
While their Leadership furiously tries to clear their legislative outbox and appease liberals before new members arrive, nearly 10 percent of Americans remain out of work. The people want us to focus on creating jobs, they want us to do it now, and they do not want us to waste valuable time on pet issues destined to fail.