BREAKING NEWS - Arizona Congresswoman Gabby Giffords (D-AZ) Shot at Public Event - See Shooter's Video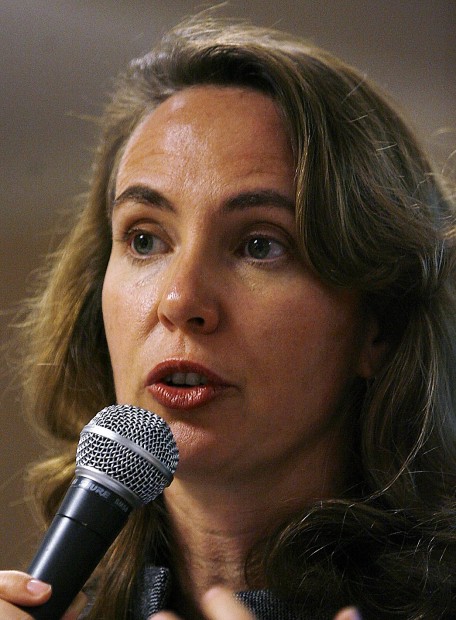 News media sources have confirmed that Arizona Congresswoman Gabrielle Giffords has been shot at her first public event in Tuscon since returning from the begining of this Congress.  Stories conflict at this time as to the condition of the Congresswoman.  A hospital spokesman confirmed the Congresswoman was shot in the head and is currently in critical condition in surgery.
UPDATE: 2:20 CST, Tuscon Police report that 19 people have been injured in the shooting including the Congresswoman and 5 people have died.  Police are currently searching for a possible second suspect.
UPDATE: 2:27 CST, Arizona State Senator Linda Lopez, a close personal friend of the Congresswoman reports Giffords to be in "Grave" condition.
UPDATE: 2:37 CST, Senator Lopez now reports that Giffords is "responding to commands" and is expected to survive the surgery.  The bullet entered Giffords temple and exited on the same side.
UPDATE: 2:45 CST, US  Federal Judge John Roll has been killed in this shooting.  Judge Roll was appointed by President George Bush.
UPDATE: 2:55 CST, The associated press reports the shooter has been identified as a 22 year old white male  named Jared Loughner.
UPDATE: 3:00 CST, The doctors at the hospital reports Giffords is out of surgery and he is "as optimistic as he can be under these circumstances." He confirmed she was shot in the head and the bullet went entirely through the head.  He said she is responding to commands.  He also confirmed a 9 yr old child was killed in the shooting.
UPDATE: 3:10 CST, Arizona police report the arrest of a second person in the shooting incident.
UPDATE:   HERE IS WHAT I COULD FIND OUT SO FAR ABOUT THE SUSPECT, JARED LOUGHNER -- THESE YOUTUBE VIDEOS
Four to twelve other people may have also been injured or killed in the shooting.  Police state they have the shooter in custody.  It is reported that he has also been wounded.  Witnesses state that as many as 15 shots were fired before members of the crowd tackled the suspect and held him for police.
The Congresswoman was re-elected to her third term in November has has been sharply critical of the Obama Administration.  This event was her first "Congress on Your Corner" series of public meetings.  Reports say a lone gunman approached her shouting something and then shot her in the head at point blank range, according to Fox News reports.
Speaker of the House, John Boehner, said today, "I am horrified by the senseless attack on the congresswoman and her staff. An attack on one who serves is an attack on all who serve."  Boehner continued, "It is a sad day for our country."
Congresswoman Gifford is married to Navy pilot and NASA Astronaut, Capt. Mark Kelly.
We will provide updates to this story with more information as it becomes available.  A press conference is scheduled for 2:30 CST.
In related news,  Federal Judge John Roll killed in Incident where Congresswoman Giffords was Shot.