2012 Primary Election Season Kicks Off with Carl Pittman Announcing His Candidacy for Harris County Sheriff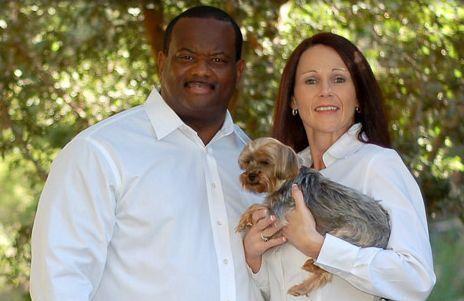 This week we swore in a new Speaker of the US House of Representatives signaling the end of the historic 2010 election process and the return of Congress to the People.  Now it may be time to begin looking forward to the 2012 Primary Season and look for strong conservative candidates to fill seats held by Democrats and undependable Republicans.  This weekend, Carl Pittman will announce his candidacy for Harris County Sheriff to unseat Democrat Incumbent Adrian Garcia at a fund raising event on Sunday afternoon at the Steamboat House Steakhouse on North Sam Houston Parkway.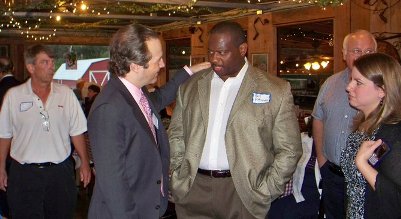 Pittman has been making the rounds of the Harris County Republican political scene for quite some time.  It would be hard to think of an event in the past year where he as not been in attendence.  Clearly he intends to be a serious contender in what promises to be a full field of candidates for the Republican nomination for Harris County Sheriff.
I had the opportunity to sit down with Carl Pittman this week and have a discussion about who he is, why he is qualified to be sheriff and what challenges he would face as a new sheriff in Harris County.  It was a great opportunity to learn about his service as a US Marine, his Conservative upbringing, nearly twenty years of law enforcement experience and what he will do as our sheriff.  Listen closely and you will discover a true conservative with solid credentials for the office of sheriff.
In Part 1, we discuss "Who is Carl Pittman and why do you want to be sheriff?"
Conversation with Carl Pittman, Part 1 from Bob Price on Vimeo.
In Part 2, we discuss some of the issues facing the Harris County Sheriff's Department and how he would apply his experience to this office.
Conversation with Carl Pittman, Part 2 from Bob Price on Vimeo.
In Part 3, we continue the discussion of issues and then turn to the political process of getting elected.
Conversation with Carl Pittman, Part 3 from Bob Price on Vimeo.
This will be a long race and it will be interesting to see if Pittman's strategy of starting first will "box out" some other potential opponents.  Clearly Pittman will be a serious candidate and is deserving of your consideration.  For more information, visit his campaign website at www.carlforsheriff.com. You can also follow him on Facebook.
Please join me on Sunday January 9th at Carl's campaign kickoff mixer:
Time

Sunday, January 9 · 2:00pm - 5:00pm

---

Location  

Steamboat House Steakhouse

8045 N. Sam Houston Parkway West

Houston, TX